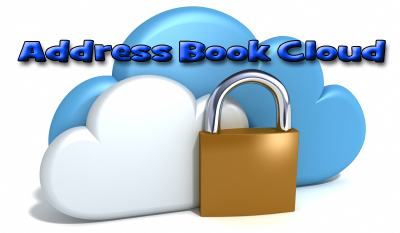 Every day our privacy is increasingly being threatened when we - often unknowingly - share information about ourselves on the Internet. How can you access your address book from anywhere, or maintain a secure back-up of your computer or mobile phone contact list?

Store your contact information here, in Address Book Cloud, provided by USSupernet. It will be conveniently available from the web browser on any computer or mobile device, yet safe and secure, and guaranteed kept private. Your valuable contact information will never be shared or exploited for marketing purposes. For a small annual fee of $25*, your confidential contact information will be kept secure and never shared with others.

Without giving up any convenience, you can protect yourself, and protect your contacts. Never worry about losing an address book again. Use Address Book Cloud.

Address Book Cloud can be used as a corporate address book by a CEO, an HR department, or shared by a group of key employees.

Never Forget a Birthday Again:
Address Book Cloud will send you an email reminder for birthdays you've entered with your contacts.

New in 2017: Create an E-mail Reminder for Anything!
Address Book Cloud now provides you with the ability to send yourself, or anyone else, an e-mail reminder in the future. They can be sent once, or automatically sent annually. Get reminders for when quarterly tax payments are due, or when there is a special appointment a year away.


*Annual fee is $25. There is no additional set-up fee. Each user is validated during the payment process to protect the security of all users.